Arab Studies Institute
Washington DC - Beirut
T 703-688-2745
Projects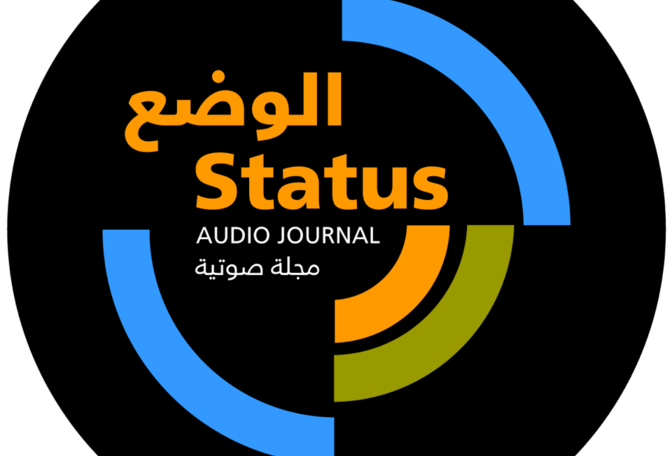 Status Audio Journal
11/17/2014
---
An evolving, critical, collaborative, and independent monthly Audio Journal combining analysis, reporting, and satire. It will feature interviews/conversations, on-the-scene reports, reviews, informed commentary, and readings. Interviews from the region and beyond will feature activists, journalists, scholars, and citizens.

Status will address salient matters in the political, economic, and social spheres, academia and the media. Beyond addressing events and developments, a distinct flavor of this Journal will be its attention to cultural production and the various processes of knowledge production and information dissemination for public consumption, via social or traditional media.
مجلة صوتية شهرية مستقلة يصدرها مشروع تعاوني جماعي، وتسعى إلى خلق فضاء نقدي وتحليلي. ستتضمن أعدادها مواد تحليلية ونقدية وإخبارية، بالإضافة إلى مراجعات وقراءات وحوارات مع ناشطين وصحفيين وباحثين ومواطنين في العالم العربي وخارجه. ستتابع المجلة أهم القضايا في الحيز السياسي والاقتصادي والاجتماعي وعلى الانتاج المعرفي والثقافي والمعلوماتي وانتشاره في وسائل الإعلام والتواصل الاجتماعي.
---
S T A T U S T E A M

PRODUCTION TEAM
Concept: Bassam Haddad & Sinan Antoon
Hosts: Bassam Haddad & Sinan Antoon
Social Media Hosts: Samia Errazzouki, Adel Iskandar, Mona Kareem
Guest Host: Noura Erakat
Regional Hosts: Lina Atallah, Sahar Mandour, Rania Masri
VOMENA/KPFA Partner: Malihe Razazan
Special Projects Host: Tarek Radi

Producer: Quilting Point / Arab Studies Institute
Partners: As-Safir, Mada Masr, KPFA-VOMENA, George Mason's Middle East Studies Program, AUB's Asfari Institute for Civil Society and Citizenship
Sponsors: Arab Studies Institute & George Mason University's Middle East Studies Program
Principal Recording/Production Location: ASI Headquarters in Washington DC


POST-PRODUCTION TEAM
Executive Producer: Bassam Haddad
Sound Editing: Malihe Razazan & Bassam Haddad
Associate Producer: Nour Joudah
Audio Mixing and Mastering: Bassam Haddad
Technical Consultant: Khalid Namez
Arabic Editor: Sinan Antoon


Soundcloud Editor: Nour Joudah
Database Editor: Nadine Tadros
Website Editors: Bassam Haddad & Nour Joudah
Arabic Translator/Transcriber/Editor: Osama Esber
Copy Editing: Ziad Abu-Rish
Resident English Transcriber: Samantha Brotman
Researcher: Aisha Jama
Contributing Transcribers: Nour Joudah, Zack Cuyler, Lizette Baghdadi, Michael Ernst

---
فريق "الوضع"


فريق ما بعد الإنتاج

المنتج المنفذ: بسام حداد
تحرير الصوت: بسام حداد مليحة رزازان
منتج مشارك: نور جودة
المزج الصوتي: بسام حداد
مستشار تقني: خالد نامز

محرر لغة عربية: سنان أنطون


محرر ساوند كلاود: نور جودة
محرر قاعدة بيانات: نادين تادرس
محررو شبكة: بسام حداد ونور جودة
محرر لغة عربية ومترجم : أسامة إسبر
تحرير: زياد أبو ريش
ناسخ عن اللغة الإنكليزية: سامنثا بروتمان
باحث: عائشة جاما
ناسخون مساهمون: نور جودة، زاك كايلر، ليزيت بغدادي، مايكل إرنست



فريق الإنتاج

فكرة: بسام حداد وسنان أنطون
المقدمون: بسام حداد وسنان أنطون
مقدمو وسائل التواصل الاجتماعي: سامية الرزوقي وعادل اسكندر ومنى كريم
مقدم ضيف: نورا عريقات
مقدمون محليّون: لينا عطا الله، سحر مندور، رانيا مصري
مليحة رزازان: شريك برنامج أصوات من الشرق الأوسط وشمال إفريقيا ومحطة كي بي إف إي
مقدم مشروعات خاصة: طارق راضي


الإنتاج: كيلتنغ بوينت\مؤسسة الدراسات العربية
الشركاء: جريدة السفير، مدى مصر، كي بي إف إي ـ فومينا، برنامج دراسات الشرق الأوسط في جامعة جورج ميسون، مركز الأصفري للمجتمع المدنيا والمواطنة في الجامعة الأميركية في بيروت
رعاة:مؤسسة الدراسات العربية، وبرنامج دراسات الشرق الأوسط في جامعة جورج ميسون
المكان الرئيسي للإنتاج والتسجيل: مقر مؤسسة الدراسات العربية في واشنطن العاصمة

*Our partners, a growing category, include Mada Masr, As-Safir, KPFA-VOMENA, George Mason's Middle East Studies Program, and AUB's Asfari Institute for Civil Society and Citizenship. This is an evolving category based on common trajectories. Jadaliyya and other partners will host Status content, but the producer Quilting Point, Jadaliyya's Audio-Visual sister organization, operating under the umbrella institution Arab Studies Institute (ASI).

You--listners with an interest in contributing incisive interviews or commentary with decent sound quality--can upload your contributions to our UPLOAD page here. Uploading does not guarantee publishing, but equal treatment of audio submissions is guaranteed.

Visit and Follow Status on

Twitter

and

Facebook

.