Arab Studies Institute
Washington DC - Beirut
T 703-688-2745
Events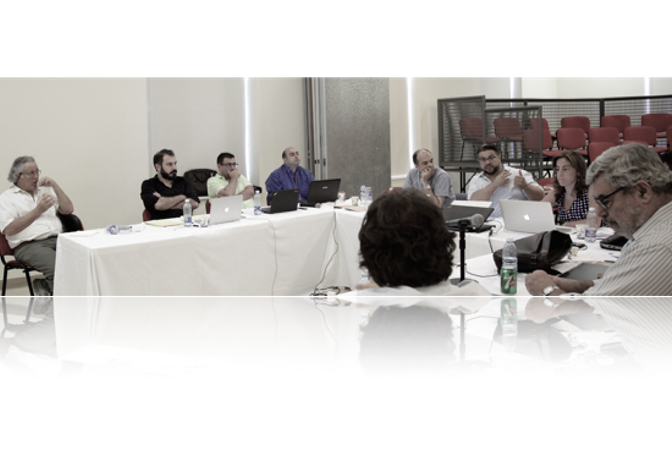 Understanding the ISIS Phenomenon

By Arab Studies Institute, Middle East Studies Program (GMU) & The Issam Faris Institute for Public Policy & International Affairs (AUB)

07/28/2015 09:00 am - 07/28/2015 07:00 pm

Location: Beirut, Lebanon
The meteoric expansion of the ISIS movement in Iraq, Syria and beyond during the past year has led to numerous, often conflicting interpretations of this phenomenon and its seeming success, as well as divergent perspectives on its prospects and future.


The workshop, "Understanding the ISIS Phenomenon", to be jointly convened by the Arab Studies Institute and the Issam Faris Center of the American University of Beirut on 28 July 2015, seeks to promote and provide a multi-dimensional, inter-disciplinary examination of its subject.
The purpose of this workshop is to achieve a comprehensive understanding of the Islamic State phenomenon, both in terms of the contextual factors that have produced it; its territorial, organizational, political, socio-economic, and religious-theological features; the extent of continuity and change with respect to other Islamist and particularly other radical Jihadi movements; and informed discussion on its further trajectory.
Papers/Presentations
Mouin Rabbani ((Arab Studies Institute) 
ISIS: Research and Policy Agenda
Bassam Haddad (Arab Studies Institute and George Mason University) 
How Not to Study ISIS
Yezid Sayigh (Carnegie Endowment for International Peace) 
Cloning Saddam: Understanding ISIS
Oraib Rantawi (AlQuds Centre for Political Studies) The Development of Organized Salafi Jihadism, it's Deployment in Regional Struggles, and the Failure of the Contemporary Arab Nation State: Three Entry Points to Understanding the Emergence of ISIS
Abu Ibrahim Raqqawi (Raqqa is Being Slaughtered Silently, via skype) ISIS and the Virtual War on Social Media
As'ad Abu-Khalil (University of California – Stanislaus) The Study of ISIS and the Role of Islam
Rim Turkmani (London School of Economics) ISIS and the War Economy in Syria
Rami Khoury (American University of Beirut) Battalions of Discontent, Despair and Directionlessness: The many motivations for joining or backing ISIS
Maher Esber (Developmental Interaction Network) How Islamist Discourse penetrated the Syrian Uprisings: Understanding the Emergence of ISIS
Yasar Qatarneh (The Arab Initiative for Conflict Transformation) ISIS: Positioning Radicalism on the Map of Contemporary Ideologies, or Positioning Ideology on the Map of Contemporary Radicalism?
Nabih Boulos (Los Angeles Times) ISIS's Bureaucratic and Administrative Trappings
Basileus Zeno (University of Massachusetts, Amherst) More than Mere stones: Archeological Sites under ISIS
Ziad Ali (Princeton University) Isis in Tikrit: Invasion, Occupation and Legacy