Arab Studies Institute
Washington DC - Beirut
T 703-688-2745
Events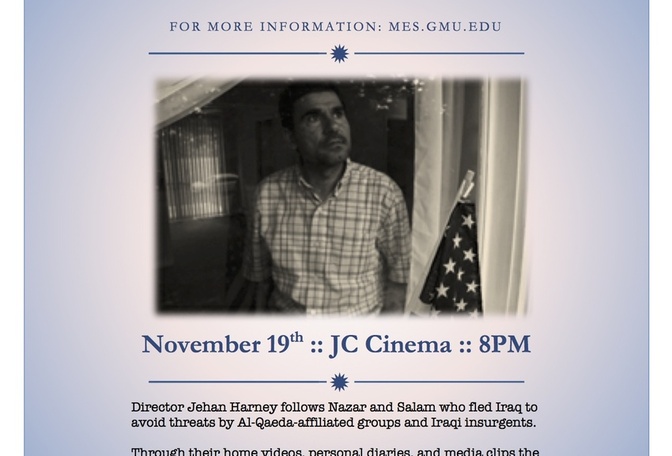 Film Screening: The Lost Dream

By Middle East Studies Program, Arab Studies Institute, and Middle East Etc. Film Club

11/19/2014 03:00 pm

Location: George Mason University, Johnson Center Cinema
Join the Middle East Studies Program, Arab Studies Institute, and Middle East Etc. Film Club for a film screening of The Lost Dream.
Ten years after the US-led war in Iraq, thousands of displaced Iraqi refugees are still facing a crisis in the United States, yet their personal stories have been under reported in mainstream news. Director Jehan Harney follows Nazar and Salam who fled Iraq to avoid threats by Al-Qaeda-affiliated groups and Iraqi insurgents that see them as "traitors" for supporting US forces in Operation Iraqi Freedom.

Once in the U.S., however, they find themselves without any resources or support, wondering in the end if their sacrifice was all worth it. Through their home videos, personal diaries, and media clips the film intimately captures their emotional, psychological, and physical struggles as they reconcile their hopes for a liberated Iraq with the harsh reality of refugees without a stable home. The Lost Dream is produced by ITVS and executive produced by Oscar-nominated documentarian (My Country, My Country) Laura Poitras.